Achieves FIPS 140-2 LEVEL 3 Security Certification
The X-Wall MX+, the 10th generation of patented X-Wall Technology, is engineered specifically to encrypt/decrypt entire SATA disk drive including boot sector, temp files and operating system with SATA Gen 3 speed at 6Gbps. The X-Wall MX+ enhances both security and performance of its predecessor MX and is now FIPS 140-2 Level 3 and Level 2 certified.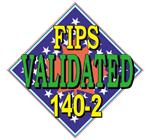 Achieved FIPS 140-2 Level 3 Certification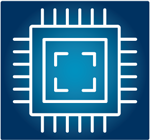 Showing off high performance without taking up CPU bandwidth and memory resources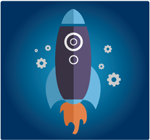 Realize "Real-Time" encryption/decryption by embedded crypto module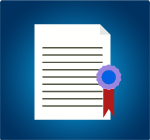 Obtain US, Korea, Japan and Taiwan patents with the exclusive Real-Time hardware encryption technology
---
Bonded with the international certification and 100% security strength of the encryption technology
Achieves FIPS 140-2 Level 3 certification, the Enova X-Wall MX+ provides the robust security protection.
Armed with the various protocols (RSA 2048, HMAC, CMAC, AES ECB/XTS/CBC, SHA256, Hash_DRBG and TRNG).
Compliant with TCG Opal 2.0 and IEEE 1667, the Enova X-Wall MX+ can fully protect your confidential information.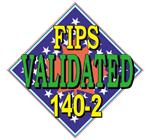 Federal Information Processing Standards (FIPS) are publicly announced standards developed by the United States federal government for use in computer systems by non-military government agencies and government contractors. FIPS 140-2 defines four levels of security, simply named "Level 1" to "Level 4" (from lowest to highest), depending on what requirements are met. Enova X-Wall MX+ achieves FIPS 140-2 Level 3 validation. This is the most widely recognized security benchmark for cryptographic devices around the world.
Reduce TCO (Total cost of ownership) and enhance the competitive advantage effectively
Enable disk image cloning to reduce corporate IT overhead.
Able to utilize any SATA compliant drive regardless of its capacity.
X-Wall MX+ transforms any SATA drive to Opal2.0 Drive, eDrive or Microsoft eDrive for both internal and external storage applications.
How X-Wall MX+ works
Performance
Showing off in-line 6Gbps crypto performance without taking up CPU bandwidth and memory resources.
Support SATA 6Gbps interface, the speed of read reach to 508MB/s, and the speed of write reach to 472MB/s   (Enviroment: 1TB SATA SSD; Windows 10).